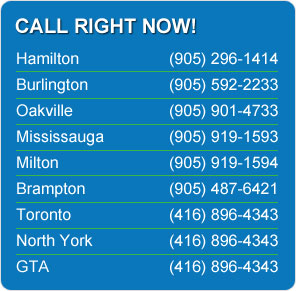 Home
Auto Glass Mississauga, Brampton and Etobicoke repair and replacement service for all car makes, models and years including also trucks, RV's. If your car windshield, side windows or any other glass in your car including sunroof is damaged and needs to be repaired or replaced, give us a quick call or fill out our online quote request and the best price is on way to you along with a FREE lifetime warranty. We get the job done while you wait at our lobby.
With so many years in the business, experience, customer satisfaction and professional installations, you came to the right place. Why we have the better prices often 30% below our competition? because we are owner operated, so you pay directly to the shop.
Our services include auto glass replacement, windshield insurance claim customers offers professional auto glass installations and customer service for over 15 years. Dixie Auto Glass, the auto glass repairs and insurance windshield replacement professional choice. Our certified auto glass trained professionals, use state-of-the-art equipment to help you better.
BEST AUTO GLASS QUOTES IN MISSISSAUGA, BRAMPTON & ETOBICOKE!
Safety, time, convenience and cost are four principles we put forth when servicing our clients. Our technicians are professional and have in-depth knowledge of the business. We offer customers a mobile service to your home or office and we ensure same day service. We also pay up to 100% of the deductible. We offer a lifetime warranty on all our services. We stand behind out work. Efficient, speedy and reliable are the qualities that make us the experts in the industry.
Auto Glass quote in Mississauga, Brampton & Etobicoke? Repair, or Windshield Replacement, Auto Glass Insurance claim? Mississauga, Brampton, Oakville, Etobicoke?
Do you want fast, same day service at our shops or mobile to your home or place of work? need us to pay your insurance deductibles? Please take a minute to fill out our quick quote form and we will promptly reply with our complete price for the work you need done and you can always trust our warranty for the work we provided you with. For more information about our auto glass repair and replacement services please call 1-877-564-5331 including 24/7 emergency services.
Your safety is important to us, when we estimate the damage to your car glass before any repair or replacement, we also explain what we see and what we suggest. Although it is true that any large crack should be replaced, some damages are very minor on the surface of the glass and a simple repair is all that is required.
When you need us to replace your windshield, sunroof, side door glass, back glass or any other car glass, just provide us with your car model, make and year and we will have your glass in stock for same day, fast, professional and warrantied replacement that you can trust. Your satisfaction is important to us, we understand that every time we make one more customer happy, a potential referral is in the making. Please let us know what you care most about and we will do our very best to deliver.