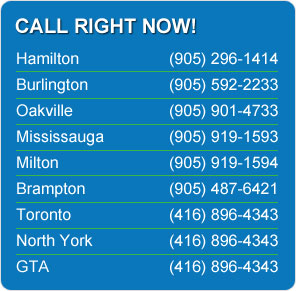 Mississauga


Tel: (905) 795-0000
Address: 1365 Midway blvd. Unit 6
Mississauga On L5T 2J5
Toronto


Tel: (416) 896-4343
Address: 415 Oakdale Rd
North York, ON M3N 1W7
Brampton


Tel: (905) 564-5330
Address: 17 Hillcrest Avenue
Brampton ON L6W 1Y8
7 Quick Winter Tips for Car Sunroof Maintenance!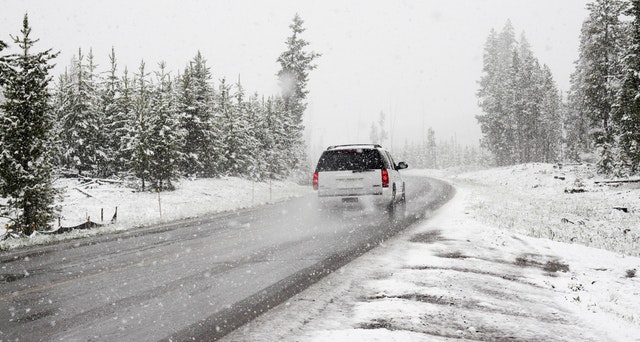 You didn't spend a whole lot of money on that roadster or convertible cruiser so that it ends up eating dust in your garage in colder months of the year. More and more people in Mississauga are catching up on this and looking for the best ways and quick tips to maintain their vehicle's sunroof in a perfect functioning order. For this reason, it has now almost become a norm among motorists to get the vehicle thoroughly inspected and evaluated by professionals technicians even before the winter begins to show its buds.
Just like any other system in your vehicle, a sunroof (or moonroof) requires a bit of extra attention to preserving its functionality and appearance in the long run, particularly when the car is to be driven in winter. So, here are top 7 quick tips if you want to ensure your sunroof continues to look and operate at its best for the years to come:
Regular wash/rinse at a professional car wash is a good idea to get started. It will add more shine and lustre to the roof whilst doing away with the abrasive sand or salt that may diminish the roof's finishing over time. Go for hand wash, though you can use a soft cloth too for the purpose. There are special water repellency and cloth-top protection treatments available that can be applied before the winter kicks in to ensure an added layer of defence. This kind of treatment several times per year will certainly earn its keep by keeping your sunroof looking the best.

After your car sunroof has had its rendezvous with winter snow showers, be extra careful when removing snow and ice from the surface. Do not just go hacking and chipping away at heavy snow, instead utilize a soft brush or your hands wrapped properly in a mitt. Don't use an ice scraper or hard-bristled brush either. Wait for a couple of minutes until your car gets warm up or park it in a warm garage. The idea is to use the temperature (not force) to loosen the ice and snow. Scraping can possibly damage your car's roof fabric.

In case the sunroof is already damaged and leaking, do not put it down as it can lead to a premature wear of your vehicle's interior, not to mention an invitation for mould and mildew growth.

Make it a point to regularly clear inbuilt sunroof drains which are placed there to ensure the rainwater goes out smoothly. These drains become clogged with time due to debris that can easily get stuck inside. Clearing these drains is as easy as sticking a wire inside or better applying compressed air to expel the gunk which may have accumulated over time.

When inspecting the drain tubes, make sure to clean the sunroof trough (situated inside the rubber seal) that is designed to hold off water that escapes the sunroof. Use a cloth to wipe the visible debris on the edges and seals.

Look for jagged edges or cracks along the seal and assess the area for any accumulated water or mould. Cover the seal with a black liquid electrical tape, ensuring it covers up any visible wear. This tape will form a waterproof, protective barrier.

Your sunroof consists of a variety of gears, rails, moving parts and motors that can wear out in the sun and put additional stress on the underlying working mechanism. In most cases, they can be easily cleaned with a soft cloth and lubricated with a grease spray. When all parts are well oiled, the sunroof will work way better than the non-oiled ones. It won't take long and it certainly doesn't hurt your bank balance, but a little amount of regular oiling will definitely contribute more years to the health of your sunroof.
Although the preventive maintenance tips are easy and simple, oftentimes we neglect to give our sunroof the attention it deserves and wind up paying a good deal of money for sunroof repair. So even if you can't afford the time to do the maintenance work, get an auto glass specialist to do that for you.
Make your car sunroof ready for winter!
Be it a routine inspection or a major repair work, Dixie Auto Glass professionals can assist you with every auto glass requirement you have. We have all types of sunroofs in stock, and we also provide on-site sunroof replacement in the event of an unfortunate situation. With our same-day, free pick and delivery service, you won't have to stress more than you already are about your damaged sunroof.
Contact us today for a free quote!
Sandblasted Windshields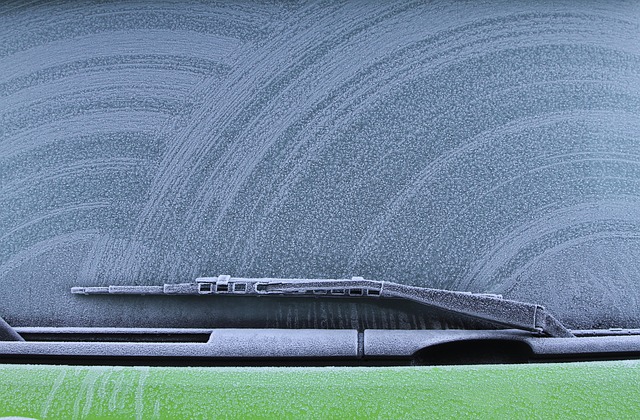 In auto glass repairs, our team has seen various kinds of damages as well as reasons why people need their windshields repaired or replaced. With weather conditions, reckless driving, and external factors, caring for your auto glass is important because when damaged, it puts you and your passengers in danger.
Without getting it repaired or replaced, auto glass cracks can expand and become more dangerous which is why it is crucial to get it looked at and fixed as soon as it is noticed. However, a better precaution is to take note of reasons that windshields and auto glass gets damaged. One of the major causes results in sandblasted windshields.
To learn more about what sandblasted windshields are and how to fix it, keep reading:
What is a Sandblasted Windshield?
A sandblasted windshield is a windshield that is damaged due to tiny sand particles continuously hitting your windshield. They are not enough to cause cracks or dents in your auto glass but over a long period of time, you will notice that these participles will make tiny holes in the glass.
This is hard to mitigate as these particles will inevitably hit your glass but once you notice that there are holes or dents in the glass, you should bring your car in for a repair or check-up so that the condition does not worsen.
What is the Leading Cause of Sandblasted Windshields?
When it comes to how the tiny sand particles actually hit your windshield, it is due to a concept called tailgating. If you're following too closely behind other vehicles, the sand, rocks, and dirt that come in contact with their tires will be projected to your windshield. The closer you are, the more damage your vehicle is susceptible to, which is why it is recommended to keep metres of distance when driving behind another car.
Other Causes of Sandblasted Windshields
Besides tailgating, there are a couple of common occurrences that also contribute to sandblasted windshields. General debris from weather and everyday use as well as construction in nearby areas are common causes.
When the weather is extreme, it can carry debris off the ground and onto your vehicle. Depending on the severity of a storm or wind, it can contribute major damage. To avoid this type of issue, ensure that you park indoors or cover your vehicle so that sandblasting does not happen.
With construction happening all over the city, it is common to see roads being fixed and buildings being made which can have an ample amount of debris and dirt. When driving past these zones, ensure that you are driving safely and avoiding it in the best way that you can. This will ensure that you are not in direct contact with construction debris.
Why is it Important to Fix
As mentioned before, the windshield and auto glass are a protective layer for your vehicle's passenger and driver. With it being damaged, you are susceptible to danger. Once these holes or cracks are found, it is imperative to send it to a repair or replacement location.
Have you noticed dents or cracks in your windshield or auto glass? Come to our Mississauga location for a quick and effective auto glass repair!
Time to Repair your Windshield!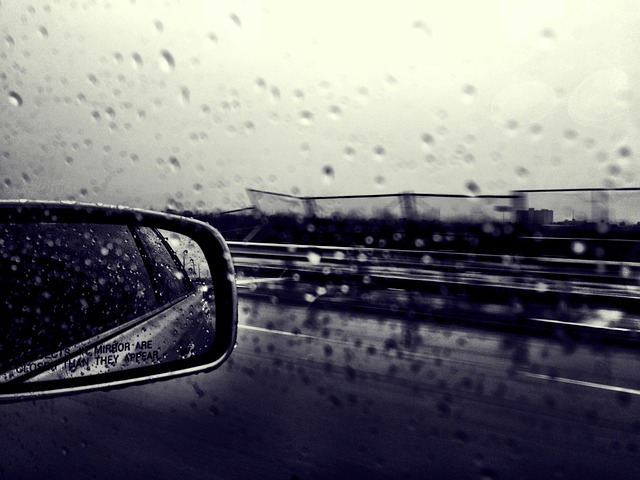 With the summer months in full swing, road trips and cruising around become the norm. Before you leave for a big trip, you are always advised to get your car checked for safety reasons because being safe on the road is critical for you, your passengers, and everyone else. This can include the engine, the internal makeup of your car, the external framework, or even protection from car crash components, such as your airbags.
When you bring your vehicle in for checkups and repairs, your repair technician will take a look at each of these components for assessment. They will notice areas that you may not have realized were damaged. One of the most common areas that unnoticeably get damaged is the auto glass of the car. The windshield and surrounding glass can sometimes develop small cracks, that unnoticed, will expand, thus requiring a windshield replacement.
Keep reading to learn about these damages and why you have to repair when you notice them right away:
Timeline of Windshield Damages
Depending on the time of the year that you are on the road, the calibre and chances that your windshield will experience damages will vary. For example, spring months may bring a lot of showers and clean your car but the icy conditions in the winter months may bring havoc to your vehicle as chunky pieces of ice shards surround your auto glass.
Besides the weather, external environment factors such as construction can play a role in windshield damages. Whether it be heavy chunks of debris flying around everywhere or potholes in the road, driving safely around those areas is key to take minimal potential damage impact.
Sometimes small chips will appear from contact with debris instead of cracks, making them invisible to the eye. Over time, they develop into patterns of chips which expands the issue, causing cracks to appear. When addressed before becoming cracks, minor costs are associated with fixing it but when they become more evident, replacements and repairs may be required.
How do Chips turn into Cracks?
Many people avoid having to get their windshield and auto glass fixed even when they notice chips because they do not realize the importance of it. Sure, you can say that it can become a bigger issue but the reasoning behind it is unclear — at least until now.
With external factors and general deterioration of something broken, chips can easily turn into cracks. For example, just like how environmental factors (weather and construction) can form these chips, they can make them expand. The temperature of the weather, which can expand and contract the glass, has an even bigger impact on the glass.
Do I Repair it Now?
Yes — the ideal time to repair or replace your windshield is immediately after noticing a chip or crack as you can avoid any drastic issues arising if you do this. Be proactive and check your vehicle before heading out on your road trip and fix any issues you find.
Contact our team to get a quote for a repair or replacement today!
Driving Hazards: Summer Edition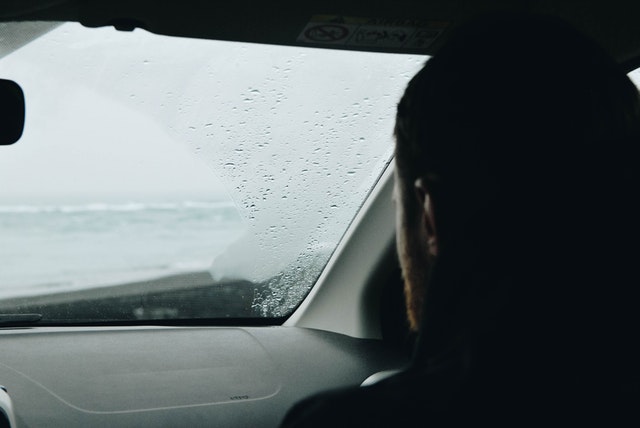 Summer weather is finally here and with the sun and heat, driving hazards become more prominent and risky. Especially since the windshield and auto glass of your vehicle is so important, to have any damage to it will increase the danger for you and your passengers.
The need for windshield repairs is crucial when even a minor incident happens as a ripple effect will occur, causing further damages to the rest of the auto glass and your car. As the auto glass in your car assists with safety factors such as airbags and preventive measures for shattered glasses, it needs to be protected when you are on the road.
Keep reading to learn about the type of driving hazards that happen, specifically for the summer, and how you can avoid them:
Construction
Since the summer is the best time for construction, new buildings and roads are being built all around the city. This implies that there will be more traffic throughout your regular areas and there may be leftover debris from that construction. Debris is dangerous as it can cause damage to both your windshield and your car. Depending on the type of construction site, they may indicate that to the drivers but ensure that you are driving slower in those areas to avoid any extreme pieces of debris hitting your vehicle.
Tire Problems
In the summer, tires are more torn up as they cause friction which often results in the tire overheating. Since this is the case, in addition to construction sites having debris, tire issues will add to that which can damage your vehicle further.
Safety on the Roads
With the warmer months come the road trips and travels which indicates an influx of drivers on the road! Long drives can lead to distracted and distraught drivers which can pose dangers on the road. When it comes to going on road trips of your own, make sure that you are taking note of your surroundings. In addition to long trips, many high school and university students are on the road either learning or driving for the first time so be aware of inexperienced drivers as well.
Deer Crossing
Since the weather is getting warmer, more wildlife will be present on the roads and surrounding areas. With this in mind, it is safe to take note of the area that you are in to avoid harming any animals. In addition to this, some animals such as deers are big enough to damage your car and windshield which would result in additional costs on your end. Ensure this does not happen by obeying signs that indicate animal crossings or populations nearby.
Weather
The weather conditions in the summer are unpredictable. It can be incredibly hot one day and raining heavily the next. In rising temperatures, the auto glass in your car is affected and if there are minor issues or cracks in it, they will expand. In heavy rain, there is a similar effect as the rain can cause cracks to expand. Thus, if you have any minor cracks in your windshield or auto glass, it would be wise to get it fixed as soon as possible.
As the summer months approach, you should get your car checked for any windshield cracks. Even the most minor incidents can lead to dangerous repercussions. Contact our team today to book an appointment.
Summer Windshield Care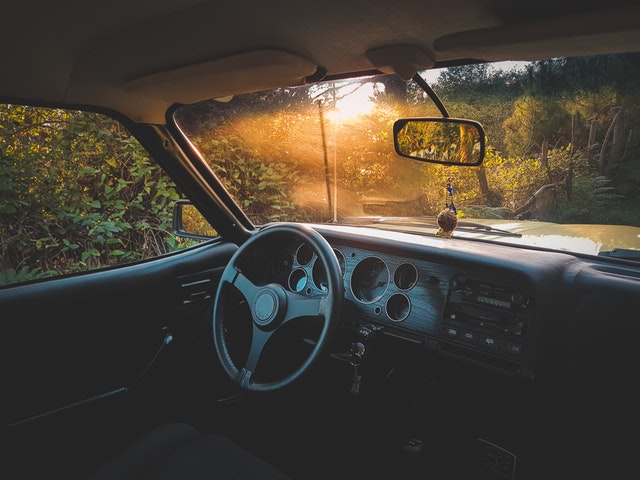 Windshields are said to be one of the most integral components of a vehicle but also most neglected. Their purpose serves more than just a looking glass, they provide airbag deployment assistance and act as a safety barrier for passengers and drivers.
With that in mind, protecting your windshield against any type of damage will be beneficial in the long run. Whether this means getting your windshield replaced or having safety precautions in place, put you and your passengers safety first.
Keep reading to learn about the ways you can protect your windshield in the summer:
Keeping a Safe Distance
During the summer, a lot of debris left from the colder months will be picked up by larger vehicles which can hit your car. This can be damaging as debris and rocks will put dents in both windshields and the framework.
To avoid getting hit with random rocks, keep a safe distance from other cars. Whether it be on the highway or main roads, choose to have that extra measure of protection every time.
Temperature Changes
With summer weather, the temperature can become incredibly hot which can pose potential issues for your vehicle. While turning on the air conditioning the second you get into the car seems like a good idea, it can put serious stress on your auto glass. Cracks can form in the class which will reduce visibility and the structural integrity of your auto glass.
Before turning on the air conditioning, crack open your windows to let the heat escape and patiently it on. Alternatively, to avoid the rapid transition from heat to cool air, park your vehicle in shaded areas and use window visors.
Immediate Repairs
If you find that there are small windshield cracks or splits, get the repair done immediately. Whether this means a complete replacement or a quick repair through the auto glass shop, get it fixed so that there are no persisting issues. It can reduce the strength of your windshield which reduces the protection that the auto glass has for your car.
Looking to have your windshield replaced? Call our team in Mississauga for an appointment today.
Your Car's Glass is Just as Important as the Rest of Your Vehicle
Properly maintained windows are a crucial aspect regarding your car's safety. We often tend to ignore little cracks or chips on our vehicle's window, but those signifiers are usually signs to take your car in to an auto glass shop. Any damage on your windows can be a threat to your overall safety, including any passengers in the car. Taking a look at the glass that surrounds your car from time to time will go a long way when protecting yourself from dangerous situations. The windows on your vehicle are built in a way so that even during a heavy impact collision, your window is designed to crumble. That reduces the risk of large pieces of glass flying straight inside the car. However, even then, you need to take care of your glass in case of any potential hazards. It is important you have skilled professionals take a look at your glass as well. Doing so, will benefit you in the long run. Auto glass Mississauga can assist you in properly maintaining your vehicles windows.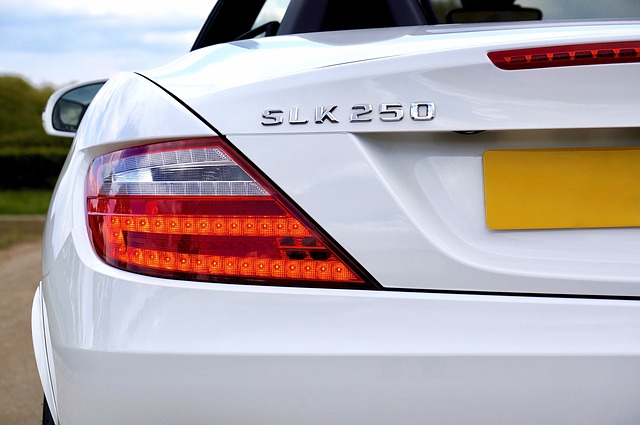 Wondering why it is so important to take care of your vehicle windows? Well, first and most importantly, without a doubt, is for safety purposes. Those little cracks and chips you see on your window can spread really easily, and could potentially put you in a hazardous situation. A crack could be as tiny as dime-sized but could grow wider than its original size and spread across your entire windshield if it is not repaired. Another factor that makes auto glass important for your car is that it provides structural support. For example, your windshield acts like a foundation that provides strength and stability for the roof and pillars of your car. So in other words, if your windshield starts showing any signs of a crack, it can pose a threat to the entire structural feature of your vehicle.
The windshield is one of the most vital elements of your car, without it your car is basically pointless because you use it to see what is ahead of you in order to drive. Broken glass or chips can ultimately lead to visibility problems while you are driving. You want to be able to see as far as you possibly could while driving to avoid accidents or any hazards on the road. With auto glass restoration, you can preserve your view and keep yourself and your passengers safe while on the road.
Always make sure to take care of your windows, clean them regularly from any dirt, especially critical areas such as your blind spots and windshield. When possible, try to park your car in the shade, especially in the summer, because high temperatures causes the glass to weaken overtime. It helps when you don't have the car parked for long hours where the sun is beaming down. Check to see if you find any cracks or chips on any surrounding windows of your car, and if you do spot a chip/crack don't wait, you should take it in right away for repair. Your auto glass experts can replace or fix your window depending on the problem. The glass on your vehicle is a crucial component regarding your safety. Take the time to maintain the glass on your car and your glass will take care of you, in which will create a safer environment for you and your passengers while on the roads.
Ensure your auto glass is well taken care of and free of any damage. Contact us today!
Spring Cleaning Tips for your Car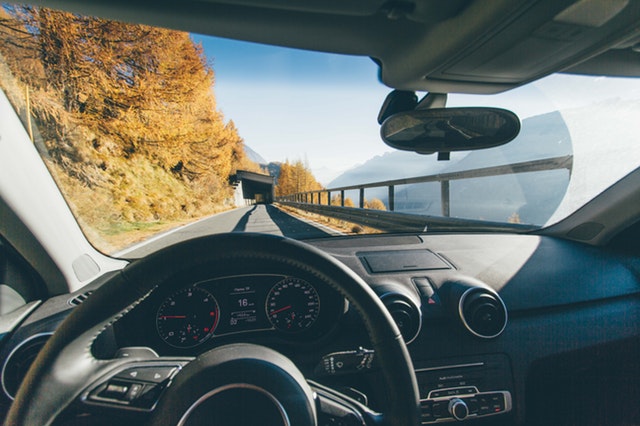 The weather is beginning to transition from the cold, snowy months into a fresh and new spring. Just like you would trade your heavy winter jacket into a light coat, your car needs to go through some transitions before hitting the road.
For starters, between cleaning the passenger seat of your car where you spilled your coffee last month and changing tires, you also need to bring your car in for a checkup. This includes ensuring that there are no windshield cracks or auto glass damages as those can become dangerous. With speedy auto glass services, you can get those fixed immediately.
During the winter months in Mississauga, the road takes a toll on your car. From salt on the roads to snow and ice buildup, your car has probably seen better days. Before you take your car on a road trip, ensure that you have completed the checklist below.
Interior of your Car
To clean the interior of your car correctly, ensure that you're not only tidying up garbage you have left behind but that you are taking the time to clean the car mats and carpet. During snowy days, you and your passengers have been dragging snow and debris into your vehicle. Make sure to wash that out of your car or it will build up dirt.
Exterior of your Car
The exterior of your vehicle most likely got hit with road salt and debris a lot over the winter months. The amount of grime on your vehicle can hurt the condition of your car if not washed off. Regular car washes may be hard to do, but as spring approaches, the icy weather will go away, allowing your car to stay clean for a longer time.
Annual Car Service
As the seasons transition, you should book your annual car check up. There might be damages in areas you cannot see so a general inspection could help clear that up. Beyond an oil change and checking brake pressure done by a car service, you should look at the physical aspects of your car for small damages.
Ensure that the wiper blades of your car and the windshield itself is not damaged because during the winter months, the bumpy roads and potholes created can result in debris accidentally damaging your vehicle. With a quick look, you can determine if there are any cracks, which would need immediate repair or replacement for safety purposes. You do not want them to get bigger or resulting in more costly and dangerous damages later on.  
Car Tires
The last thing on the list is to change your car tires! Your car tires are effective in the winter months for preventing slides on the road but in the warmer months, they can get damaged easily. The warmer temperature will heat up the unique rubber compound in your winter tires, resulting in less grip on the roads — which is a hazardous situation for you as a driver.
If you do not want to constantly change from spring to winter tires, look into all-season tires which can adjust to the weather change without being damaged in the heat.  
Looking to get a speedy auto glass repair or replacement done before you head into the spring months? Call our team in Mississauga at (905) 795-0000 to book an appointment today.
Auto Glass Technicians' Job Description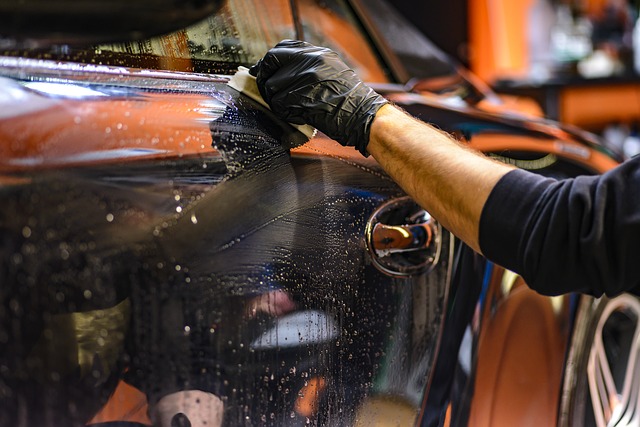 Although anyone can set up shop and offer auto glass repairs and replacements in Mississauga, certified auto glass technicians like ours at Dixie can definitely do it faster and better. With the proper training, credentials, and certified experienced, customers can rest assured that their windshield is in good hands when they work with certified auto glass technicians who have the knowledge and experience to help.
Auto glass technicians are taught specifics on installing and repairing automotive glass. Learn about the training they go through and the ways they go about repairing and replacing your auto glass so the next time you are in Mississauga, you select a service that will guarantee your car's condition.
Technicians Undergo Extensive Training
Prior to becoming an automotive glass technician and doing an apprenticeship, all auto glass technicians must first complete their high school diploma or their GED. The apprenticeship then takes about 1-2 years to complete, allowing technicians to undergo extensive training for industry specific skills and standards including: safety, repairing heater grids, removing and installing glass, and detailing of vehicles. With certified hands-on experience in the field along with in-school training, our auto technicians are able to accumulate, refine and perfect their skills before advancing to the workforce.
Know How To Properly Install Auto Glass
When certified auto glass technicians help clients install auto glass, they exclusively use with high-quality, pre-cut pieces to ensure the safety and durability of their installation. Using suction cups, technicians then carry the glass to the vehicle where molding, clips and/or special glue is used to safely attach it in place. Thanks to the extensive training technicians undergo to gain their titles, customers can rest assured that their auto glass is properly and safely installed.
Are Certified Auto Glass Repair Specialists
Another common aspect of an auto glass technician's job is repairing the cracks in windshields or car windows. Once again, since technicians are highly-trained in this aspect, many insurance companies will help cover all, if not part, of the costs involved in a repair/replacement since it has been completed by the certified professional. Ultimately, when you work with an experienced, trusted and certified auto glass repair specialist, we'll help you save in the long run.
Know How To Weatherproof Your Auto Glass
Weatherproofing is the process of treating glass so that they withstand any type of weather condition. During their apprenticeship, technicians are trained to properly spray a chemical treatment onto auto glass in order to protect it from rain or snow damage.
Need your auto glass repaired or replaced? We recommend steering clear of technicians who do not have the proper training or credentials to complete the job safely. Instead, consider asking our certified technicians at Dixie Auto Glass for help. Not only are we high-skilled, we're also equipped with the proper knowledge and experience to help.
Ready to schedule your auto glass replacement? Contact our team in Mississauga today at (905) 795-0000 to book appointment with one of our specialists.
Tips for Maintaining Your Windshield on A Daily Basis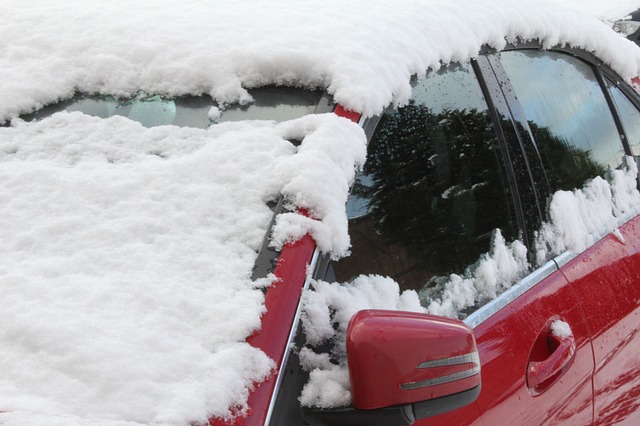 Automotive glass is designed specifically for vehicles and drivers' safety. It's constructed differently so that it protects you in the event of an accident, it doesn't shatter like the glass in your home. Automotive glass is undoubtedly more durable than other kinds. That's why you can hear the rocks or pebbles striking your window while driving down the highway and often it may not sustain a chip or crack.

Of course, while your car's windshield is durable, it definitely isn't indestructible. Damage can possibly occur, which may lead to obstructed driving if it's not serious. However, in some instances, your vehicle may be deemed illegal to drive due to the severity of a crack. That's why you should come get your windshield repaired with Dixie Auto Glass in Mississauga. Although you can't predict when a hail storm might strike, you can take some general precautions in order to maintain your windshield on a daily basis. Here are some of the best tips to protect your windshield, so in the event of an accident, it limit the extent of the damage.
Things To Keep In Mind While Driving         
Stones and bits of pavement flung back from cars all the time, especially when you drive at a high speed. Additionally, there is a chance that objects may fall out of trucks or blow out of windows. The best driving practice is to give yourself a suitable distance between yourself and the vehicle ahead.
The Canadian Road Test recommends you to have around two to three cars of spaces in between the car in front of you. This tip isn't just to protect your windshield but also in general as a driver. By staying back a safe distance you give yourself more reaction time to prepare for possible accidents. Those few extra feet may be the difference between debris from the car in front of you striking your windshield and you being able to move out of the way. In a very unlucky situation, where your windshield is damaged. Don't hesitate and come to Dixie Auto Glass in Mississauga
Look Out for the Temperature
Changes in temperature will cause the glass in your vehicle to expand and contract. Over time, extensive heat directly applied to your windshield will weaken the interior of the glass. Therefore it's best to park in the shade whenever you have the opportunity to do so. The window shades don't help as much in terms of protecting the glass from the heat, so do what you can to prevent extended exposure to high temperatures. There may be some scenarios where you cannot avoid the heat and it may cause your windshield to be damaged. Do not worry as Dixie Auto Glass in Mississauga got your back and will make your windshield repair as quick as possible.
Keep Your Windshield Wipers in Good Shape

Once you notice your windshield wipers are decreasing in its ability to push away all water on the glass, it's time to replace them. Over time, the wiper blades will start to lose shape, which can put unnecessary pressure that can negatively affect certain areas of the windshield. Poor wiper blades will not only damage your vehicle, but when combined with different problems, you'll significantly reduce the quality of the glass, making it much more vulnerable to potential cracks and chips.
Maintaining your windshield is very easy and it doesn't take much time. It solely depends on small things you do on a daily basis. But if you're seeing the first signs of damage, it's best to book a windshield repair right away. Call Dixie Auto Glass at Mississauga at 905-795-0000 to get your free quote.
5 Fall to Winter Transition Tips for Young Drivers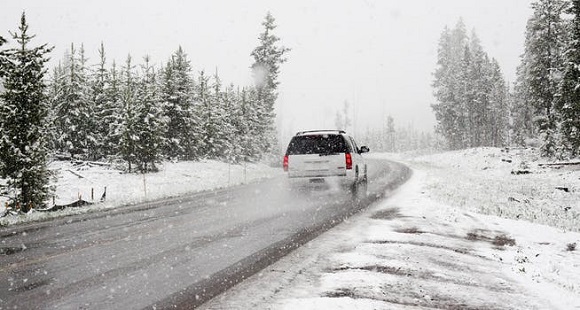 Winter driving can be very tough for many of those who recently got their G licence. Factors such as unpredictable weather and daylight savings time can make it difficult for new drivers to adjust to the changing seasons. When these seasonal conditions are experienced along with a damaged windshield, safety on the road becomes harder to achieve. Fortunately, scheduling an auto glass repair is one of five useful tips that can help young drivers maneuver the winter roads a lot easier and safer. Read on to learn more.
Stay Alert
As days get shorter, drivers often end up driving to and from after school commitments in the dark. Visibility tends to decrease with a lack of daylight, causing a lot of young drivers to deal with unfamiliar driving conditions. Being alert is very important, even when driving through routine routes, so drivers can be aware of pedestrians and cyclists that can easily go unseen in the dark. There is no harm in exercising more caution in this area for both you and your young adult.
Be Cautious of Wet Leaves
Everyone enjoys colourful leaves in the fall, but in the winter, they can become quite dangerous for drivers. When leaves meet with snow and melted ice, they become very slippery and can result in dangerous road conditions for inexperienced drivers. Informing new drivers of the many reasons to drive slower on wet roads, including unexpected hazards like wet leaves, will give them reason to take precaution when driving with or without passengers.
Brightness of the Sun
As the season changes, so does the position of the sun, increasing the amount of glare being generated on the windshield. Glare can be dangerous for a driver in many ways, whether it's because of long term or short term effects. The obvious and most immediate impact is that it decreases your visibility. It is very important to protect your eyes from the sun as it can cause many potential problems in the long run and can lower your visibility. Therefore, it is definitely worth reminding them of the use of sun blinders above the driver's seat. Showing them how to reposition them to the side window is a proactive way to help them deal with excessive sunlight while driving.
Check the Weather Before You Head Out
Winter weather is extremely unpredictable. Rain can result in the flooding of roadways or frozen, slippery pavement. When encountering a road with excess water or ice, remind drivers not to panic, and to just slow down when driving. The best thing to do is for you and your teen to check the weather before you head out, so you both know what they might be facing. In the event that they are facing severe conditions, you can advise them to pull aside and wait until the rain slows down if they think it is necessary. It is very important for any drivers to pay attention to road conditions in order to keep your seasonal transition trouble free and smooth. It's also important not to underestimate early morning dew, as it can also possibly result in slick road conditions.
Auto Glass Repair
Booking an auto glass repair is the safest way to be sure new drivers have crystal clear sightlines while driving. A windshield crack or two can be enough to distract drivers, especially in the dark or as the sun is setting, as it often casts blinding light. Getting this service out of the way while winter is still in its early stages can avoid roadside car trouble that becomes extremely unpleasant in the middle of winter. Prepare your family vehicles for winter driving safety as soon as possible, and rest easy knowing your new driver has fully functioning auto glass this season.
Driving in the winter can be very challenging for young drivers. Have your auto glass repaired, so you don't have to worry about your new driver out on the winter roads. Give us a call in Mississauga at 905-795-0000 for our 24 and 7 services.