Maximum Road Safety with Your Car's Auto Glass
Owning a car doesn't just mean just having to drive it and ensure your safety while on the road. The better half of safely driving rests in the maintenance you put into your car to ensure it delivers optimal performance and a safe drive over the years. Almost all parts of your car require maintenance, such as regular check-ups, oil changes, tire rotations, battery, belts, filters, and fluid changes, to name a few. However, it's important to note that even your car's auto glass requires periodic maintenance through a quick auto glass repair or replacement to fix obvious damages, and prevent them from spreading.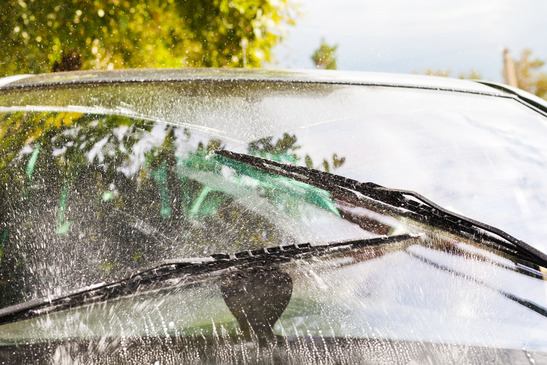 Why Auto Glass Requires Maintenance
Your car's auto glass plays a huge part in keeping you safe on the road. When properly maintained through a professional, fast auto glass service, it gives you a clear and uncompromised view of the road. This allows you to see warning signs and stop your car well in advance of running into potential danger. Auto glass also acts as a barrier between you and natural elements, such as rain, snow, and the glare of the sun, allowing you to continue on your drive.
Most importantly, your car's auto glass works in three life-saving ways during a collision:
It prevents the roof from caving on during a rollover crash.
It supports the force and speed of a deploying airbag.
It keeps drivers and passengers inside the vehicle, except in extreme cases wherein the impact is much larger and destroys the car's auto glass.
When your car's auto glass is reinforced and properly maintained through a quick auto glass repair or replacement, you can reduce the risk of serious injuries during a crash, as the auto glass preserves the structure of your car's cabin.
Tips for Maintaining Auto Glass
To maintain the auto glass' form and function, inspect it regularly for damage as part of your regular windshield cleaning routine. After cleaning, check the auto glass for chips and cracks that aren't so visible while driving but are noticeable up close. When left unattended, these cracks can easily spread and become a cause for larger repairs later on. To prevent this, get in touch immediately with a professional, Dixie Auto Glass repair shop for repairs.
It also helps to check for fixtures or damages that affect the seal of your car's auto glass with respect to the rest of the body. Check the edges of each window's glass for damages in the glass itself, as well as its frame, to ensure that it is securely in place. Lastly, be sure to replace torn windshield wiper blades so as to avoid further damaging the auto glass with scratches, especially since an auto glass repair is meant to preserve its usable life and your safety on the road.
Your car's auto glass protects you from the elements and shields you in accidents. Preserve it with a quick auto glass repair when you spot the first signs of damage. Call us at 905-795-0000 to book an auto glass repair today.