Auto Glass Technicians' Job Description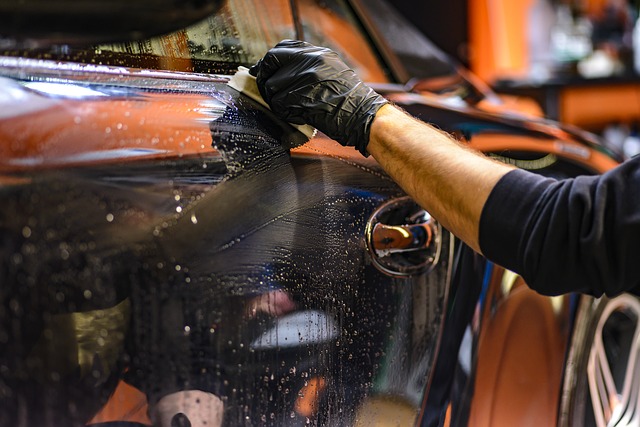 Although anyone can set up shop and offer auto glass repairs and replacements, certified auto glass technicians like ours at Dixie can definitely do it faster and better. With the proper training, credentials, and certified experience, customers can rest assured that their windshield is in good hands when they work with certified auto glass technicians who have the knowledge and experience to help.
Auto glass technicians are taught specifics on installing and repairing automotive glass. Learn about the training they go through and the ways they go about repairing and replacing your auto glass so the next time you are in Mississauga, you select a service that will guarantee your car's condition.
Technicians Undergo Extensive Training
Prior to becoming an automotive glass technician and doing an apprenticeship, all auto glass technicians must first complete their high school diploma or their GED. The apprenticeship then takes about 1-2 years to complete, allowing technicians to undergo extensive training for industry-specific skills and standards, including safety, repairing heater grids, removing and installing glass, and detailing vehicles. With certified hands-on experience in the field along with in-school training, our auto technicians are able to accumulate, refine and perfect their skills before advancing to the workforce.
Know How To Properly Install Auto Glass
When certified auto glass technicians help clients install auto glass, they exclusively use high-quality, pre-cut pieces to ensure the safety and durability of their installation. Using suction cups, technicians then carry the glass to the vehicle where molding, clips, and/or special glue are used to attach it in place safely. Thanks to the extensive training technicians undergo to gain their titles, and customers can rest assured that their auto glass is properly and safely installed.
Are Certified Auto Glass Repair Specialists
Another common aspect of an auto glass technician's job is repairing the cracks in windshields or car windows. Once again, since technicians are highly trained in this aspect, many insurance companies will help cover all, if not part, of the costs involved in a repair/replacement since it has been completed by a certified professional. Ultimately, when you work with an experienced, trusted, and certified auto glass repair specialist, we'll help you save in the long run.
Know How To Weatherproof Your Auto Glass
Weatherproofing is the process of treating glass so that they withstand any type of weather condition. During their apprenticeship, technicians are trained to properly spray a chemical treatment onto auto glass in order to protect it from rain or snow damage.

Need your auto glass repaired or replaced? We recommend steering clear of technicians who do not have the proper training or credentials to complete the job safely. Instead, consider asking our certified technicians at Dixie Auto Glass for help. Not only are we high-skilled, but we're also equipped with the proper knowledge and experience to help.
Ready to schedule your auto glass replacement? Contact our team today at (905) 795-0000 to book an appointment with one of our specialists.