Mississauga

Tel: (905) 795-0000
Address: 1365 Midway blvd. Unit 6
Mississauga On L5T 2J5

Toronto

Tel: (416) 896-4343
Address: 415 Oakdale Rd
North York, ON M3N 1W7

Brampton

Tel: (905) 564-5330
Address: 17 Hillcrest Avenue
Brampton ON L6W 1Y8


5 Fall to Winter Transition Tips for Young Drivers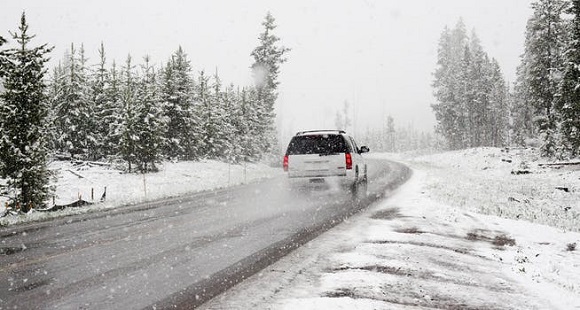 Winter driving can be very tough for many of those who recently got their G licence. Factors such as unpredictable weather and daylight savings time can make it difficult for new drivers to adjust to the changing seasons. When these seasonal conditions are experienced along with a damaged windshield, safety on the road becomes harder to achieve. Fortunately, scheduling an auto glass repair is one of five useful tips that can help young drivers maneuver the winter roads a lot easier and safer. Read on to learn more.
Stay Alert
As days get shorter, drivers often end up driving to and from after school commitments in the dark. Visibility tends to decrease with a lack of daylight, causing a lot of young drivers to deal with unfamiliar driving conditions. Being alert is very important, even when driving through routine routes, so drivers can be aware of pedestrians and cyclists that can easily go unseen in the dark. There is no harm in exercising more caution in this area for both you and your young adult.
Be Cautious of Wet Leaves
Everyone enjoys colourful leaves in the fall, but in the winter, they can become quite dangerous for drivers. When leaves meet with snow and melted ice, they become very slippery and can result in dangerous road conditions for inexperienced drivers. Informing new drivers of the many reasons to drive slower on wet roads, including unexpected hazards like wet leaves, will give them reason to take precaution when driving with or without passengers.
Brightness of the Sun
As the season changes, so does the position of the sun, increasing the amount of glare being generated on the windshield. Glare can be dangerous for a driver in many ways, whether it's because of long term or short term effects. The obvious and most immediate impact is that it decreases your visibility. It is very important to protect your eyes from the sun as it can cause many potential problems in the long run and can lower your visibility. Therefore, it is definitely worth reminding them of the use of sun blinders above the driver's seat. Showing them how to reposition them to the side window is a proactive way to help them deal with excessive sunlight while driving.
Check the Weather Before You Head Out
Winter weather is extremely unpredictable. Rain can result in the flooding of roadways or frozen, slippery pavement. When encountering a road with excess water or ice, remind drivers not to panic, and to just slow down when driving. The best thing to do is for you and your teen to check the weather before you head out, so you both know what they might be facing. In the event that they are facing severe conditions, you can advise them to pull aside and wait until the rain slows down if they think it is necessary. It is very important for any drivers to pay attention to road conditions in order to keep your seasonal transition trouble free and smooth. It's also important not to underestimate early morning dew, as it can also possibly result in slick road conditions.
Auto Glass Repair
Booking an auto glass repair is the safest way to be sure new drivers have crystal clear sightlines while driving. A windshield crack or two can be enough to distract drivers, especially in the dark or as the sun is setting, as it often casts blinding light. Getting this service out of the way while winter is still in its early stages can avoid roadside car trouble that becomes extremely unpleasant in the middle of winter. Prepare your family vehicles for winter driving safety as soon as possible, and rest easy knowing your new driver has fully functioning auto glass this season.
Driving in the winter can be very challenging for young drivers. Have your auto glass repaired, so you don't have to worry about your new driver out on the winter roads. Give us a call in Mississauga at 905-795-0000 for our 24 and 7 services.